Geek Girls Carrots April Meetup New York City
Join us for our vibrant monthly Meetup in New York City. Our monthly Meetups include networking, ONE minute startup pitches, presentations from our speakers and of course tasty treats and drinks will be provided.
When: Thursday, April 16, 2015 from 7:00 PM to 9:00 PM (EDT)
Where: WeWork Charging Bull, 25 Broadway, New York, NY 10004
This April Meetup, we locked in:
Monika Synoradzka:Initiator & Organizer, Co-founder & Evangelist at Startup Poznań projects, and CMO at SpeedUp Venture Capital
Minda Aguhob: TEDxBUSHWICK Organizer, Co-founder of Peakfoqus, Innovator and Philanthropist.
Yin Lin: Partner/COO at Hyperion Media
Entrepreneurs, savvy technologists, developers, programmers, admins, analysts, application architects, graphic designers, IT managers, social media specialists, system architects, women with ideas for start-ups, computer science students, and anyone (women and men) starting their adventure with technology are all WELCOME!
Check out pictures from our last event HERE 
Speaking at April's Meetup are:
Monika Synoradzka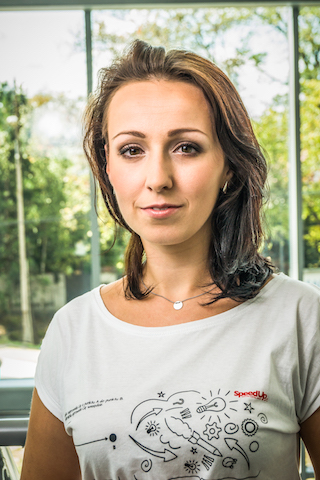 Monika is a real PR Person: she does not like monotony and inactivity. She is initiator and organizer many events i.e.: Geek Girls Carrots Poznań, Hive61, Poznań Startup Weekend, Makerspace Poznań, Poznań Offline Party. Monika is also one of co-founders and evangelist Startup Poznań projects. She has a thirst of knowledge and exploration of everything that is connected with marketing, public relations, startups and new technologies.
As the Chief Marketing Officer in the SpeedUp Venture Capital Group she is responsible for: promotion of the fund, supporting of startup society, organization of meetings with potential innovators and the help in promotion of companies from SpeedUp Group portfolio.
Minda Aguhob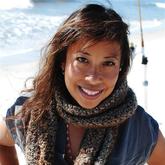 Minda Aguhob just organized the first TEDxBushwick. Her personal mission is to elevate the level of love in action in the world. She empowers people to synergize their collective genius with the most effective and loving leaders, projects and organizations, via this TEDx event.
Based in both New York City and San Francisco, Minda is leading a wearable tech venture, Peakfoqus, designing elegant timepieces for health & safety monitoring – and bringing the postwar generation to the mobile revolution.
Her work in Sandy Relief — where Minda saw mediocre performance by large organizations and *amazing* performance by individual leaders with totally committed hearts and love — motivated the founding of Love Performs, a social media video workshop for passionate people with purpose, who make things happen.
A former elite endurance athlete, Minda races for charity and has raised over $30,000 for rare cancer research, on behalf of her cousin Yvette Guerzon, who suffered from leukemia. Minda holds a masters degree in human development & psychology from Harvard University.
"Do not follow where the path may lead. Go, instead, where there is no path and leave a trail." — Ralph Waldo Emerson
Yin Lin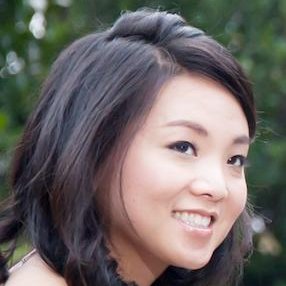 https://www.linkedin.com/in/yin2011 
Tenacious entrepreneur. Strategic thinker. Lifelong learner.
Her entrepreneurial spirit developed out of necessity at an early age when her family emigrated from a rural village in Fuzhou, China to the US and started a Chinese restaurant. As one of two English speakers in her family, she was responsible for managing the day-to-day affairs of the business for over 8 years.
After two years as a Teach for America corps member teaching in a low income public school in Brooklyn, she partnered with her business partner to transform his side gig into a full scale design/strategy consulting firm called Hyperion Media. They work with early-stage companies to build out their brand and technology at their most critical juncture. From building investor pitch decks to designing and developing their user interface and experience, they help reshape brands, strategies, and products. Clients that have leveraged their insight and expertise have gone on to raise over $24M from the leading angel investors and venture capital firms around the world.
she volunteers her time as a tutor and mentor a few of her former students. She is an avid long distance runner with three marathons and many half marathons under her belt. She plans to run a marathon on every continent!
Hosted by:
Kamila Stępniowska, COO at Geek Girls Carrots.
Twitter: @kstepniowska
Nermine Majzoub, Founder at Petitas, NYC Geek Girls Carrots Leader.
Twitter: @nerminemajzoub
Agenda:
7:00 pm – Welcome! Name tags, meet and greet over drinks and delicious bites
7:30 pm – Geek Girls Carrots Introduction, Speakers introductions
"Pitching time" – ONE MINUTE for your idea!
7:45 pm – Monika Synoradzka
8:00 pm – Minda Aguhob

8:15 pm –Yin Lin 
8:30 pm -Wrap up and questions
8:45 pm – Celebrate our amazing community, network and meet new tech savvy friends.
Don't forget to follow the event on Twitter at 
@ggcarrots
. The hashtag for this event is #gocarrotsnyc.
OUR GREEN SPONSOR:

WeWork is a platform for creators. We provide the space, community, and services you need to create your life's work.